As we approach Father's Day this Sunday, a thought:
It's been said that it's easier for a father to have children than for children to have a real father.
Sadly, that's becoming more and more common.
There's no test or final exam to qualify for fatherhood, though it would seem like a good idea if somehow there could be.
But some years ago, I developed what I call "Dad's Report Card" for our boys, Trent and Troy – to evaluate me! Let me explain it: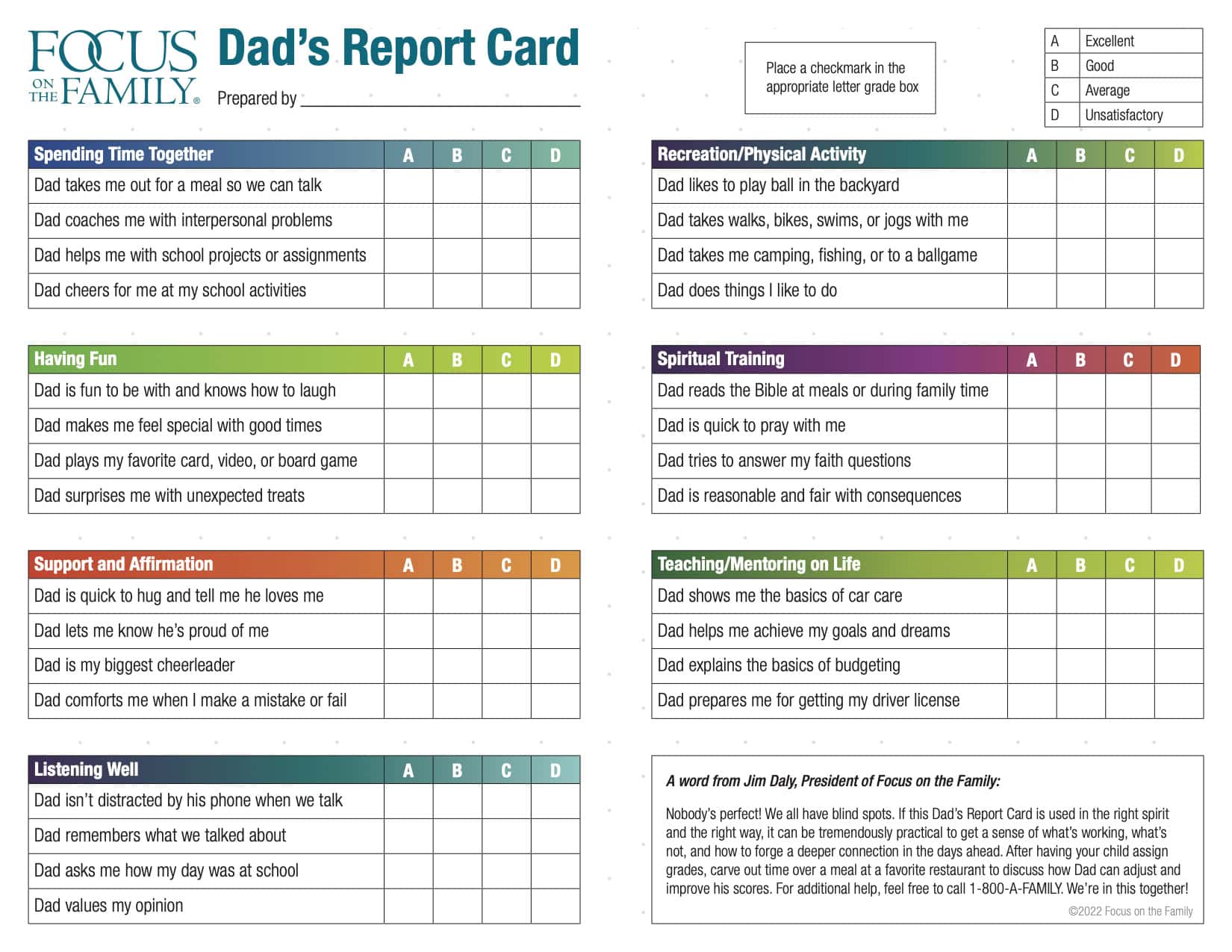 Download a copy of the Dad's Report Card and ask your children to evaluate the dad in their life. If you're the dad, brace yourself – and commit to addressing any issues that arise.
To all the fathers out there, thank you for what you're doing to benefit your children. What you do matters, so stay the course. More than ever, our culture needs you – and God sees what you do.